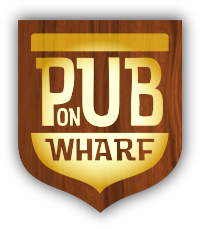 Have you got a bit of a group shindig and want a great spot to enjoy some great food, live music and something a little interesting to drink?
Well we can help out!
If you have a group of 12 people or more we can sort a space for you, We ca do function platters or just our normal menu if your looking for a meal.
If you have a super big group we can even work with the bars & restaurants around us to provide you an awesome night.
Send us a email at info@pubonwharf.co.nz and we will be in touch!
You don't have to make a booking, if you want to just come on in we will look after you!