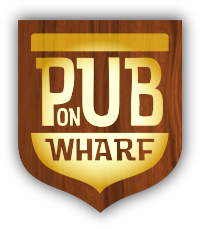 We might not take reservations at Pub on Wharf, but just 3 minutes walk away is our sister venue. Our trendy new venue will give you some great service in a stylish and very popular new spot!
Serving hearty meals from Southern USA with that unmistakable Kiwi twist, head to Muskets and Moonshine for a chilled one.
Just like its name, everything about this place is playful and fun. Chairs come in a gorgeous muddle of different shapes and sizes and chandeliers hang from the ceiling whilst the big game is being shown on the big screen. And it wouldn't be complete without its roaring fire and board game cupboard!
You'd better be hungry for their characterful jambalaya, a bold dish with spicy rice, shrimp and pork belly (the veggie version is just as delicious!) Alternatively, go for the award winning Hereford beef rump or the crispy herb crumbed chicken, an unabashed crowd-pleaser. You can even share a whole roast chicken or merino lamb shoulder with your choice of sides.
Wash it all down with one of their tasty beers on tap and their signature cocktails are worth a sip too! Giggle Water? Count me in!
For reservations & inquires please visit www.muskets.nz