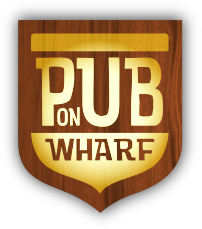 Welcome to pub on wharf
We are Queenstown's home of live music, the 20 dollar meal and Mac's naturally brewed beers served in our famous superior pints!
If you're into live music, we've got you covered. With local live gigs every night of the week we'll keep you entertained well through the night.
We offer fair prices with no holiday surcharges because at Pub on Wharf it's your local too. Even if you're not from Queenstown we'll still make you feel at home and look after you just the same!
So if you're in the mood for a laid back kiwi pub packed with atmosphere you've come to the right place. Serving up live music every night, fair prices and our famous superior pints of Mac's naturally brewed beers it's easy to see why we are Queenstown's favourite local pub!